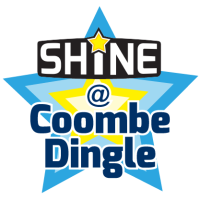 This is a free trial day for customers who are new to Shine! We have opened our Academy to a limited number of brand new Junior football players, so they can spend a day with us and see the great day our footballers have at the superb facilities at Coombe Dingle, even on a cold February day. Book your place online.
The usual charge is £23.00. Wraparound care is not included in the Free trial.
The outstanding 3G playing surface enables Shine's experienced team of FA qualified coaches to work on a wide range of individual and team practice sessions that will benefit all comers in preparation for the ever-popular matches and tournaments that take place on a daily basis.
Venue: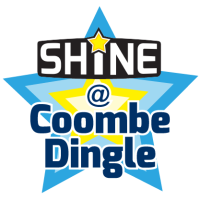 Coombe Dingle Sports Complex
View on map
Age range:
Year 3 to Year 7
Eligibility:
Open to children from any school
Essential kit:
Clothing that are appropriate for the chosen activity
Packed lunch (excluding nut products)
Water bottle - Available from The Shine Shop
Shin pads (essential) - Available from The Shine Shop
Due to sessions being based on a superior 3G playing surface, it is recommended children wear suitable trainers or moulded studs and long socks in order to make the best of the day. No metal studs.

Activity Details
Our footballers are split into age and ability groups.
A Shine Football Academy day divides into three core sessions with the focus on basic skills and technical work in the mornings followed by small-sided football competitions in the afternoons, thus allowing the players to put their new skills and knowledge into practice!
Sessions are always lead by an experienced coaches with relevant FA qualifications. Players will be put into appropriate ability groups and have an opportunity to improve all aspects of their football experience including:
Shooting and the basics of attacking play
Controlling the ball with both feet
Tackling and the basics of defensive play
Communication and team work
Free kicks, penalties and other set plays
Vision and understanding the game and its laws
Fair Play - learning to win and lose
In addition, players will get an opportunity to enjoy some soccer-themed fun games such as penalty shoot-outs, King-of-the-Ring and Robin Hood plus many more.
Further Information
Wraparound care from 08:00-18:00 is available at an extra cost, please call us to book on 01174 033 033.
This is a free trial session, only open to those who have never used Shine before.
Places are limited and bookings are made on a first come/first served basis.
Shine's professional coaching team are qualified, DBS checked and fully insured.
Your child/children must be signed out at the end of every day.
Shine Holiday Club's presentation ceremony takes place from 15:50 -16:00 every day. A 'Star of the Day' award will presented to a child or children who has excelled during the day.
Children will not be able to participate in this activity without shin pads.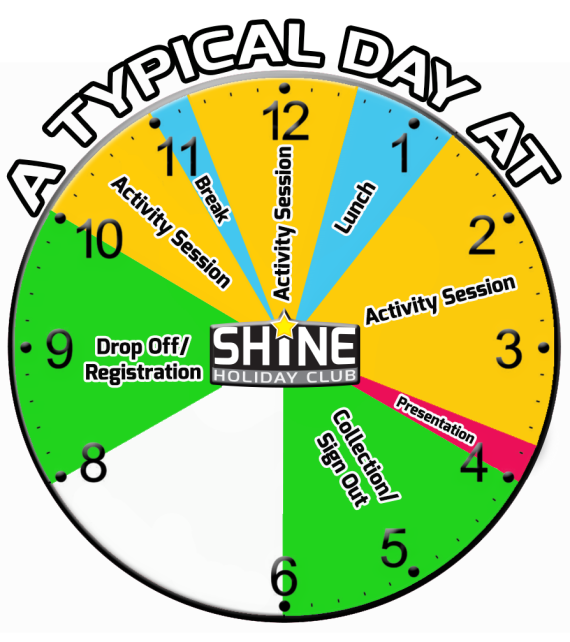 Working Day Options
Shine's extended hours service is called 'Working Day Option'. The service allows working parents/carers the option of an early arrival time from 08.00 and/or a late departure time before 18.00. Children attending the extended hours will be supervised by Shine staff and offered a variety of free play outdoor and indoor activities. The cost and time details are as follows:
Travelling to Shine
Shine recommends its customers consider environmentally friendly modes of transport, such as cycling, public transport and walking – when customers are travelling to/from a Shine activity. To encourage a healthy lifestyle, Shine is committed to ensuring that each activity location provides a covered bike shed where children and adults can safely store their bicycles on arrival. For customers choosing public transport, please click on the 'bus' icon below to find further details on local bus routes.
Can't find what you're looking for?
Take a look at our FAQ or get in touch with any questions