ABOUT SHINE
SHINE - AT THE HEART OF A HEALTHY, DIVERSE COMMUNITY
We are SHINE* and we are proud of what we do and how much we make a difference to so many peoples lives. We are inclusive, supportive and professional in everything we offer. Here is a little overview of just some of the great parts that make up Shine…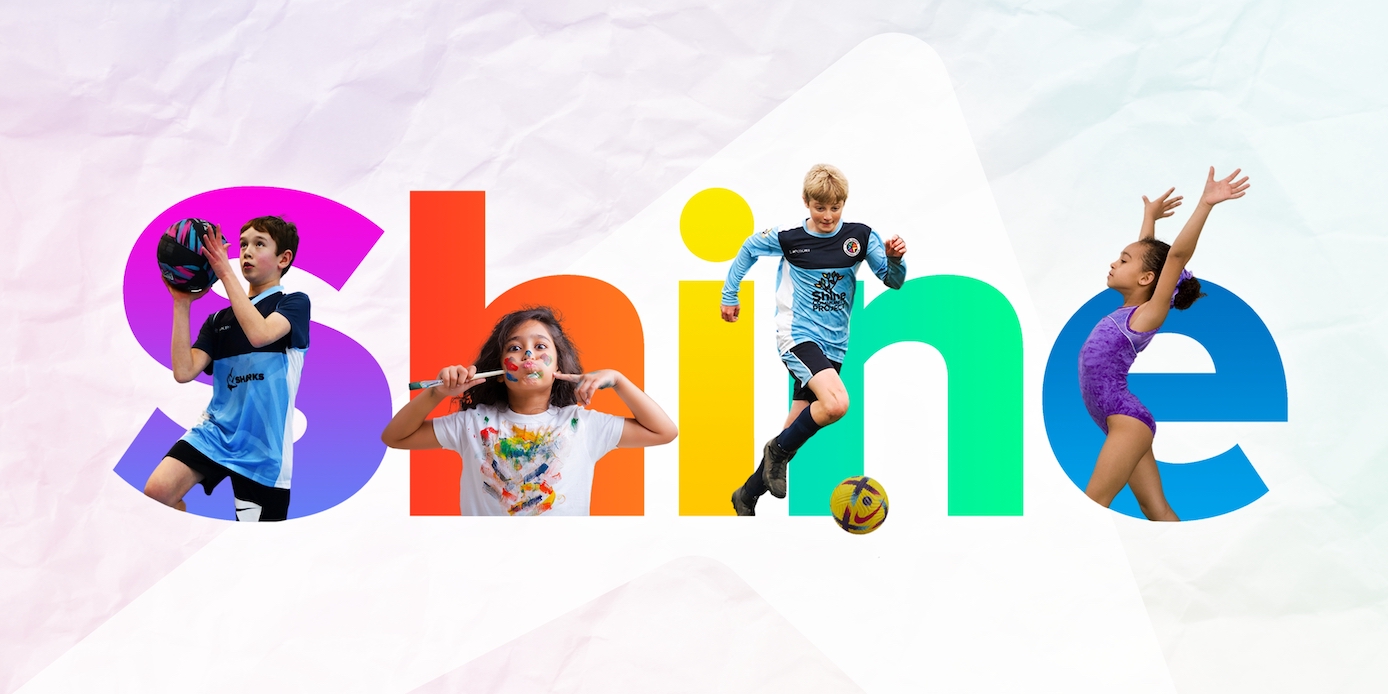 Since our launch in 2011, Shine Wraparound Care Limited quickly established itself as one of the South West's leading sports coaching and childcare companies with a deserved reputation for delivering professional, reliable and affordable services to schools, parents and children alike.
Throughout the academic year, our professional, qualified sports coaches deliver high quality sessions at state, private and special schools across the region and the list of new settings is growing all the time! Our rapid expansion has been built on a service based on affordability, reliability and flexibility. It is from this platform we aim to engage and inspire primary and secondary school children, regardless of their ability or background.
In recent years we have developed into much more than a sports coaching company and, from our busy HQ at Shine Community Sports Hall in North Bristol, we now provide a range of fitness sessions and activities suitable for many sectors of the community including; pre-schoolers, adults, home-schoolers and 50+. We can also boast one of the region's biggest and best holiday provisions with clubs located at quality venues across Bristol and the surrounding areas.
Being an Ofsted registered company, we can offer working parents the benefits of the childcare voucher scheme which is especially beneficial for regular users of our innovative wraparound care programme. This offers thousands of primary school children a unique choice of creative and sporting options out of school hours.
We recognize that Shine is nothing without its fantastic staff and it is their motivation and enthusiasm that underpins much of what is great about our company. Fortunately, thanks to our industry-wide reputation, we are able to attract the most exceptional staff available or, when possible, promote them through the ranks thanks to our successful apprenticeship scheme.
*SHINE is a registered trade mark belonging to Shine Wraparound Care Limited