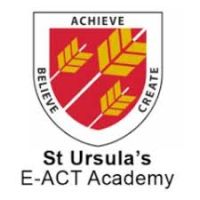 Shine Cricket Academy offers an innovative and fun based cricket coaching session for those who wish to improve their skills and knowledge in the UK's most popular summer sport. This after school club provides an opportunity for children to enjoy soft ball cricket in a supportive environment led by Shine's team of qualified, experienced coaches.
To book - Add the add this activity to your basket, then go to your basket to add your attendee and dates.
Shine are working with your school to ensure we adhere to strict ratios and COVID-19 guidelines and procedures. Due to the additional measures, we have had to change our amendment and cancellation policy to 6 days notice required in order to receive a credit or refund. This will be remain whilst our restrictions are in place and we will revert back to 48 hours as soon as we are able.
COVID-19 safety guidelines and procedures for this club will be sent to those booked onto it, before the start of term.
Venue: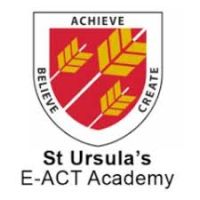 St Ursula's School
Dates:
Mon 7 Sep 2020 - Mon 19 Oct 2020
Age range:
Years 5 & Year 6
Activity Details
This programme is based around improving skills, technique and knowledge of the basics of cricket with the emphasis in learning through enjoyment and building confidence in a sporting environment. Children will be put into groups relevant to their age and ability. Each session will combine various relevant but fun based skills and techniques. The schedule may include:-
Basics of batting:- Correct batting stance, running between the wickets, holding the bat correctly, good balance and a range of basic shots.
Basics of bowling:- How to hold the ball, different types of bowling actions and the delivery stride.
Basics of fielding:- Introduction to catching, fielding, throwing and field placings.
Introduction to match play:- Soft ball matches using various junior rules formats.
Further Information
Please note a change to our cancellation and amendment policy to 6 days notice to receive a credit or refund. This is due to the COVID-19 restrictions and allow us the time to ensure we are following the guidelines within your school.
The club will only run with minimum numbers booked. We will cancel the club and credit/refund in the event the minimum numbers are not met.
Please note that places are limited and bookings are made on a first-come/first-served basis each term.
Shine's professional coaching team are qualified, DBS checked and fully insured.
Your child/children must be signed out at the end of every session.
Booking is essential. If you aren't booked on the activity by 12.00 on that day, your child will not be on our register and therefore be taken back to the school office. Late bookings after 12.00 can be made by calling 01174 033 033
Can't find what you're looking for?
Take a look at our FAQ or get in touch with any questions