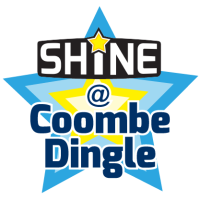 Open to children from any club, Shine Cricket Academy offers an innovative and fun based cricket coaching programme for those who wish to improve their skills and knowledge in the UK's most popular summer sport. The day long activity uses the fantastic specialist facilities at Coombe Dingle Sports Complex including the nets and provides an opportunity for children to enjoy nets and drills led by Shine's team of experienced coaches.
Suiting children who are experienced with Hard Ball. If you currently play cricket for any club and want to improve your game by coaching in the nets and matches, this day is perfect for you.
Venue: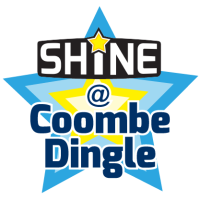 Coombe Dingle Sports Complex, Coombe Lane, BS9 2BJ
View on map
Dates:
Mon 25 Jul 2022 - Fri 2 Sep 2022
Eligibility:
Open to children from any school
Essential kit:
Children attending this course must bring their own protective box and all their own kit including a box, helmet, gloves, pads and bat.
Water bottle - You need to bring more than one drink for the day to ensure you stay hydrated. We are unable to supply water or drinks.
Packed lunch including all snacks you might want during the day. (No nut products please)
Clothing that is appropriate for the chosen activity and the weather.
Sun cream applied before the start of the day if necessary, Shine coaches are unable to re-apply sun cream and we would ask if you child needs a top up that you arrange to come back to re-apply.
Sun hat/cap. Shine caps will be available to buy on site.
Activity Details
The daily cricket programme is based around improving skills, techniques and knowledge of the essential aspects of hard ball cricket - with the emphasis in learning through enjoyment and building confidence in a safe sporting environment. Each session will deliver a broad coaching schedule that will include:-
Batting: Good shot selection, improving concentration, basic defence, overview of core shots (pull, sweep and cut), finding the gaps, pacing an innings, using your feet against spin and specialist shots (i.e. hitting over the top)
Bowling: Improving consistency, line & length, swing bowling, understanding spin bowling and the field placings using variations of pace and 'bowling at the death'.
Fielding: Technical aspects of fielding and wicket-keeping including, backing up, boundary sweeping and slip catching.
Knowledge of the game: Field placings, cricketing terminology, watch cricket themed DVD's over break times and learn the basic rules.
Further Information
Please note we run a 48 credit and refund policy at our Holiday Clubs. More information here - Terms & Conditions.
Shine's professional coaching team are first aid trained, DBS checked and fully insured.
Your child/children must be signed out at the end of every day.
Drop off - You may drop off upto 15 minutes before the scheduled start time of your activity.
Travelling to Shine
Shine recommends its customers consider environmentally friendly modes of transport, such as cycling, public transport and walking – when customers are travelling to/from a Shine activity. To encourage a healthy lifestyle, Shine is committed to ensuring that each activity location provides a covered bike shed where children and adults can safely store their bicycles on arrival. For customers choosing public transport, please click on the 'bus' icon below to find further details on local bus routes.
Can't find what you're looking for?
Take a look at our FAQ or get in touch with any questions