Gymnastics Development Programme - Bronze
(Reception to Year 6)
Gaining and building on core gymnastics skills
Shine Sports Hall, Brecon Road, BS9 4DT
Shine's Gymnastics Development Programme - Bronze provides a supportive and friendly environment that allows Reception to Year 6 children to learn all the core gymnastics skills within the progressive framework provided by the Shine Gymnastics Proficiency Award Scheme.
This development programme is ideal for children with an interest in gymnastics and introduces participants to a series of routines and exercises that become relatively more complex and demanding as each individual gymnast gains new knowledge and ability.
Payment: Your fee is for all sessions from Tuesday 07th June 2022 - Tuesday 21st July 2022. To pay monthly by Direct Debit, please check out as usual as the payment screen will allow you to choose DD as your payment option.
M
T
W
T
F
S
S
DATES
Tue 6 Sep '22 - Tue 18 Jul '23
ESSENTIAL KIT
Further Information
Shine's professional coaching team are qualified, DBS checked and fully insured.
Your child/children must be signed out at the end of every session.
Your fee is for the term. Unfortunately we don't offer credits or refunds for missed sessions.
No parents permitted in the sports hall during the activity.
Please note we don't train in school holidays or bank holidays. The dates training we already know we will NOT be running:
Tuesday 25th October (Half Term)
20th/27th December (Christmas break)
14th February (Half Term)
11th/18th April (Easter break)
30th May (Half Term)
Your coach will notify you of any further dates we aren't running.
Activity Details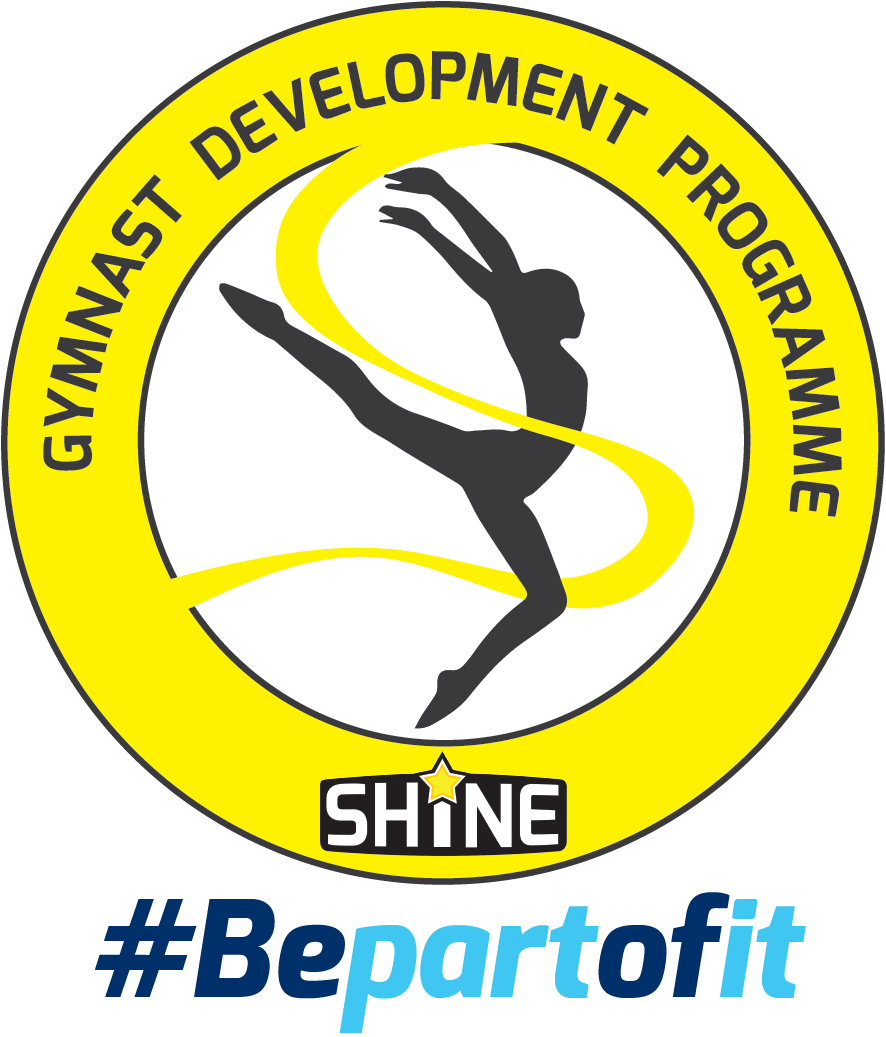 Shine's Gymnastics Development Programme utilises specialist equipment with the expert guidance of qualified, experienced lead instructors. Children will work through the stages of the Shine Gymnastics Proficiency Award Scheme from Bronze to Gold and be presented with certificates and badges for their achievement.
Sessions will focus on core gymnastics skills including;
Floor Work
Beam
Rebound / Vault
Flexibility and Strength
Bar Work
Children who progress through the award scheme will be invited to attend Shine's Gymnast Development Programme - Silver located at Shine Community Sports Hall.