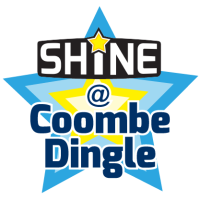 This Girls Football Workshop is specifically designed for Year 7 - Year 9 girls to come and play football at the fantastic facilities at Coombe Dingle Sports Complex. Led by Coach Lottie, who holds FA Level 2 in coaching and FA Youth Module Level 1 and other experienced coaches with relevant FA qualifications. Come and play football in a fun, safe, environment with other like minded girls.
Please note the times which are different to usual so the girls can be separate to the rest of Shine Holiday Club. The girls may sign in and out themselves, no adult is required. Please book online in the usual way so we know to expect you.
Venue: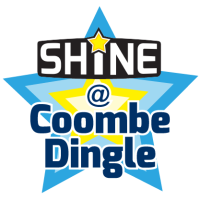 Coombe Dingle Sports Complex
View on map
Age range:
Year 7 to Year 9
Eligibility:
Open to children from any school
Essential kit:
Clothing that are appropriate for the chosen activity
Water bottle - Available to buy from The Shine Shop
Shin pads (essential) - Available to buy from The Shine Shop
Lunch
Football trainers
Long socks
Activity Details
Shooting and the basics of attacking play
Controlling the ball with both feet
Tackling and the basics of defensive play
Communication and team work
Free kicks, penalties and other set plays
Vision and understanding the game and its laws
Match play
Further Information
Please note our cancellation policy requires 48 hours notice for a credit or amendment to a different day. Click T&C's for more information
Places are limited and bookings are made on a first come/first served basis.
Shine's professional coaching team are qualified, DBS checked and fully insured.
You will not be able to participate without shin pads.
Working Day Options
Shine's extended hours service is called 'Working Day Option'. The service allows working parents/carers the option of an early arrival time from 08.00 and/or a late departure time before 18.00. Children attending the extended hours will be supervised by Shine staff and offered a variety of free play outdoor and indoor activities. The cost and time details are as follows:
Travelling to Shine
Shine recommends its customers consider environmentally friendly modes of transport, such as cycling, public transport and walking – when customers are travelling to/from a Shine activity. To encourage a healthy lifestyle, Shine is committed to ensuring that each activity location provides a covered bike shed where children and adults can safely store their bicycles on arrival. For customers choosing public transport, please click on the 'bus' icon below to find further details on local bus routes.
Can't find what you're looking for?
Take a look at our FAQ or get in touch with any questions