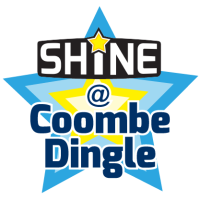 Join Shine's qualified Forest Adventure team for an exciting workshop that combines nature, creativity and discovery during a day that focuses on healthy, sociable outdoor fun for children of all ages. Enjoy some fresh air and adventure with Shine.
Shine will be adhering to Government guidelines. Should the guidelines regarding COVID-19 change, we will adapt, react and communicate accordingly. If there are any changes in guidelines which may affect you, we will update you before the start of your activity
Shine are working to ensure we adhere to strict ratios and COVID-19 guidelines and procedures. As per the Government advice, our clubs are open to enable parents and carers to work, search for work, undertake education or training, or attend a medical appointment or address a medical need, or attend a support group, being used as part of their efforts to obtain a regulated qualification, meet the entry requirements for an education institution, or to undertake exams and assessments, vulnerable children and the children of critical and key workers. We will assume any bookings you make are required for any of these reasons.
Venue: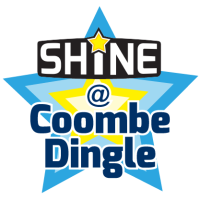 Coombe Dingle Sports Complex
View on map
Dates:
Tue 6 Apr 2021 - Fri 16 Apr 2021
Age range:
Reception to Year 6
Eligibility:
Open to children from any school
Essential kit:
Wellies (highly recommended) or old boots
Waterproofs (weather dependent)
Water bottle - You need to bring more than one drink for the day to ensure you stay hydrated. We are unable to supply water or drinks.
Packed lunch including all snacks you might want during the day. (No nut products please)
Clothing that is appropriate for the chosen activity and the weather. Children will have shelter but will be outside all day. Old clothes recommended!
Sun cream applied before the start of the day if necessary, Shine coaches are unable to re-apply sun cream and we would ask if you child needs a top up that you arrange to come back to re-apply.
Sun hat/cap. Shine caps will be available to buy on site.
Activity Details
Shine's Forest Adventure is a memorable outdoor adventure experience thanks to the experienced Forest Leaders team who deliver an exciting day long programme that is an ideal choice for children who like to try new challenges. The activities will include:
Den building - from small scale animal shelters to protection from the elements for the whole group
Fire lighting - learn the science behind lighting a small fire in the safest way
Cookery - cooking simple foods on the open fire (please ensure you let us know if your child has any food allergies)
Nature trails - follow set activities to help explore the natural environment
Minibeast hunts - meet the creatures that live on the site
Natural crafts - use natural materials to create lhand-made items that are ready to take home
Safe archery - work with our specially trained staff to test your aim
Whittling
Clay modelling
Further Information
Please do not come to Shine if anyone in your household has Corona Virus symptoms.
This activity will only run with a minimum number of children. Groups running are subject to a minimum booking requirement, we may contact you to offer you the option another group, activity, a credit, or a full refund.
Please note we run a 48 credit and refund policy at our Holiday Clubs. More information here - Terms & Conditions.
Shine's professional coaching team are qualified, DBS checked and fully insured.
Your child/children must be signed out at the end of every day.
DROP OFF - You may arrive up to 15 minutes before the scheduled start time of your activity. Please follow the signs to your drop off point. Your child will need to use the hand sanitiser and there will be socially distanced procedures in place.
PICK UP - At the end of the day, please proceed to the central pick up point where there will be socially distanced procedures in place. On the handover of your child, the Shine coach will sign to say you have collected your child with your name.
After drop off and pick up, please exit the site immediately
Please check our COVID-19 FAQ for further information about the day.
FOREST ADVENTURE MAP @ COOMBE DINGLE SPORTS COMPLEX
Map of Forest Adventure Area :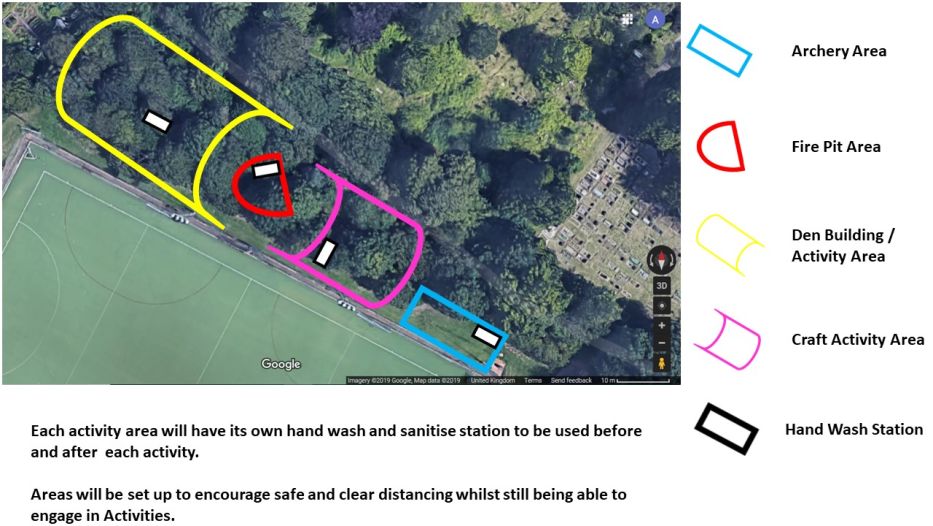 Working Day Options
Shine's extended hours service is called 'Working Day Option'. The service allows working parents/carers the option of an early arrival time from 08.00 and/or a late departure time before 18.00. Children attending the extended hours will be supervised by Shine staff and offered a variety of free play outdoor and indoor activities. The cost and time details are as follows:
Travelling to Shine
Shine recommends its customers consider environmentally friendly modes of transport, such as cycling, public transport and walking – when customers are travelling to/from a Shine activity. To encourage a healthy lifestyle, Shine is committed to ensuring that each activity location provides a covered bike shed where children and adults can safely store their bicycles on arrival. For customers choosing public transport, please click on the 'bus' icon below to find further details on local bus routes.
Can't find what you're looking for?
Take a look at our FAQ or get in touch with any questions