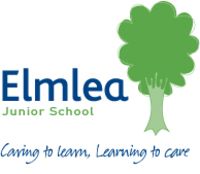 Join Shine's qualified Forest Adventure team for an exciting workshop that combines nature, creativity and discovery during a day that focuses on healthy, sociable outdoor fun for children of all ages. Enjoy some fresh air and adventure in a free play setting with Shine.
Venue: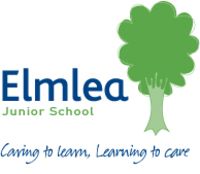 Elmlea Junior School
View on map
Age range:
Reception to Year 6
Eligibility:
Open to children from any school
Activity Details
Shine's Forest Adventure is a memorable outdoor adventure experience thanks to the experienced Forest Leaders team who deliver an exciting day-long programme that is an ideal choice for children who like to try new challenges in a sociable environment. The activities are planned in a structured free play basis and will take place within the security of the grounds. Across the day the activities will include:
Den building - from small scale animal shelters to protection from the elements for the whole group
Fire lighting - learn the science behind lighting a small fire in the safest way
Cookery - cooking simple foods on the open fire (please ensure you let us know if your child has any food allergies)
Nature trails - follow set activities to help explore the natural environment
Minibeast hunts - meet the creatures that live on the site
Using woodland tools - learn to use tools safely
Natural crafts - use natural materials to create hand-made items that are ready to take home
Safe archery - work with our specially trained staff to test your aim
Forest free play - throughout the day the children will be given the opportunity enjoy a range of free play activities
Please note that indoor facilities are available at all times so, when the weather is unsuitable for outdoor activities, the programme will be adjusted to ensure the day remains an positive experience for all the children.
Further Information
Please note our cancellation policy requires 48 hours notice for credit or amendment to a different day. More information here - Terms & Conditions.
Please note that places are limited and bookings are made on a first-come/first-served basis.
Shine's professional coaching team are qualified, DBS checked and fully insured.
Your child/children must be signed out at the end of every day.
Shine Holiday Club's presentation ceremony takes place from 15:50-16:00 every day. A 'Star of the Day' award will be presented, in each different holiday club activity, to a child or children who has excelled during the day.
Customers must park safely when dropping off and collecting your child/ren. Do not park on the clearly marked zigzags.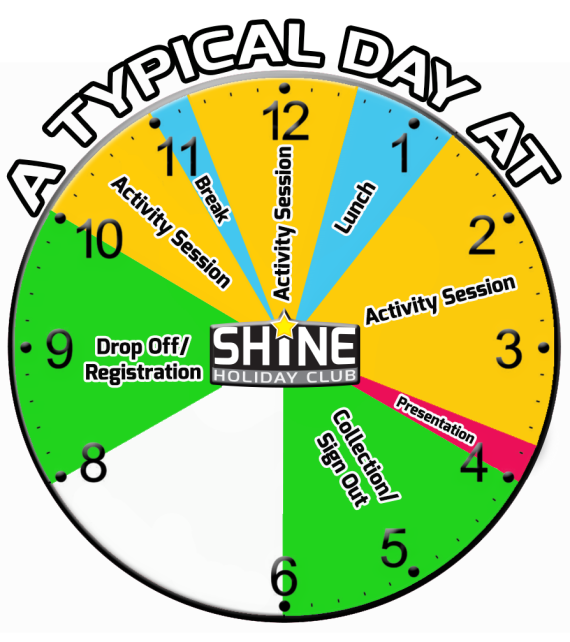 Working Day Options
Shine's extended hours service is called 'Working Day Option'. The service allows working parents/carers the option of an early arrival time from 08.00 and/or a late departure time before 18.00. Children attending the extended hours will be supervised by Shine staff and offered a variety of free play outdoor and indoor activities. The cost and time details are as follows:
Travelling to Shine
Shine recommends its customers consider environmentally friendly modes of transport, such as cycling, public transport and walking – when customers are travelling to/from a Shine activity. To encourage a healthy lifestyle, Shine is committed to ensuring that each activity location provides a covered bike shed where children and adults can safely store their bicycles on arrival. For customers choosing public transport, please click on the 'bus' icon below to find further details on local bus routes.
Can't find what you're looking for?
Take a look at our FAQ or get in touch with any questions