Shine Diamonds Gymnastics - Sapphire Level
(Years 3 to 6)
Invite Only - Specialist coaching and equipment for high ability gymnasts
This activity is open to customers by Invitation only. If you have an invitation code, please log in to proceed.
Activity booking opens to everyone on 16th July 2024 at 12.00.
Shine Sports Hall, BS9
This programme is aimed at enthusiastic, talented gymnasts of a high technical ability who wish to progress through the latter stages of the Shine Diamonds progressive framework.
Payment: Your fee is for all sessions up until Tues 16 July 2024. To pay by Direct Debit, please check out as usual; in the check out you will see 'Payment Methods' and you can select Direct Debit here.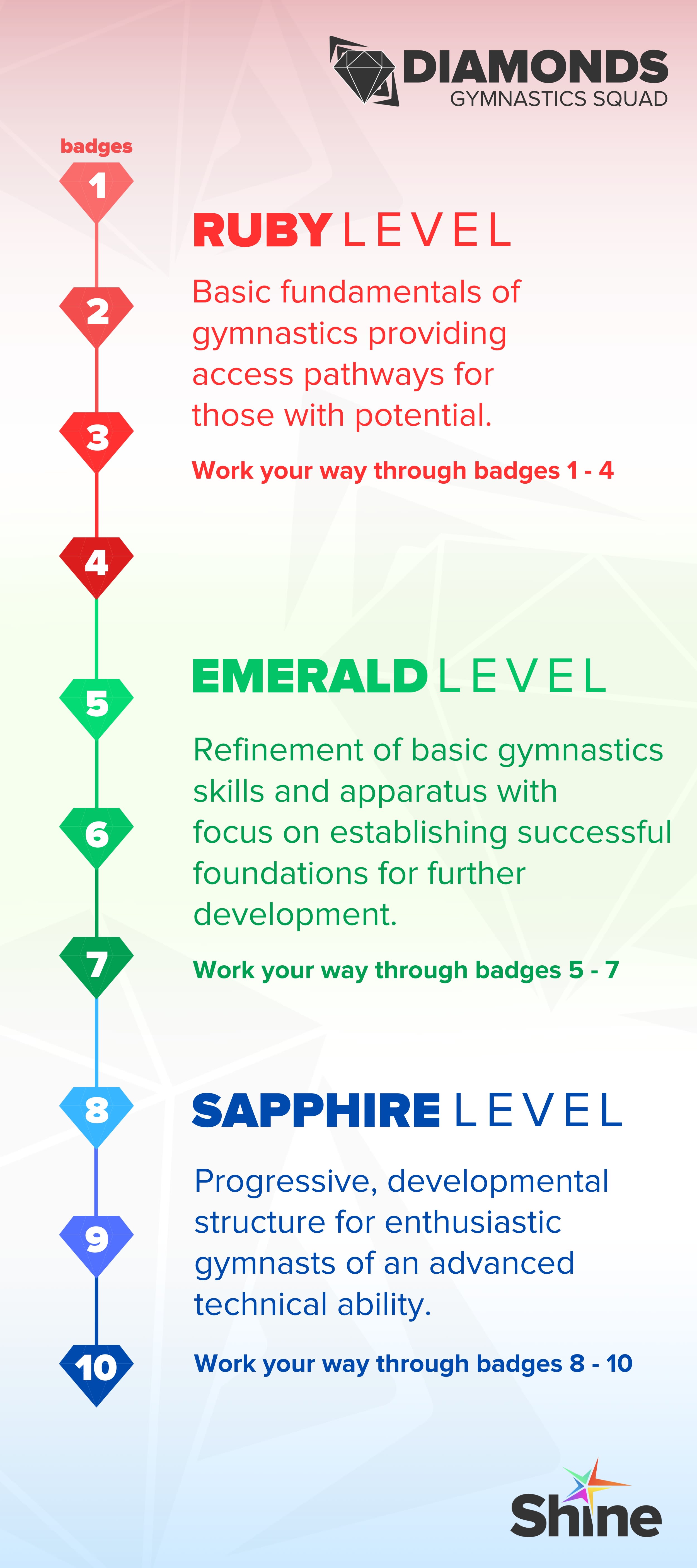 M
T
W
T
F
DATES
Tue 5 Sep '23 - Tue 16 Jul '24
ESSENTIAL KIT
Activity Details
Shine's Gymnastics Development Programme utilises specialist equipment with the expert guidance of qualified, experienced lead instructors. Children will work through the stages of the Shine Diamonds progressive framework and be presented with certificates and badges for their achievement.
During these sessions, participants will be working closely with specialist coaches, focusing on demanding disciplines including:-
Floor Work
Beam
Rebound / Vault
Flexibility and Strength
Bar Work
Further Information
Please note that places are limited and bookings are made on a first come/first served basis.
Shine's professional coaching team are qualified, DBS checked and fully insured.
Your child/children must be signed out at the end of every session.
Unfortunately we don't offer credits or refunds for missed sessions
No parents are allowed in the sports hall during the activity.
Please note we don't train in school holidays or bank holidays.