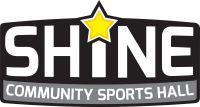 Coach Hannah runs this very popular class on a Friday morning. Join other fitness enthusiasts or newcomers for this sociable and supportive session. Hannah will put you through series of exercises using equipment or your own body weight. You can go at your own pace - no-one will be watching you, but she will be pushing you! You are most welcome to bring your children along where staff will be on hand to help supervise and provide activities, but lots of children just join in.
Now 1 hour at no extra charge.

Venue: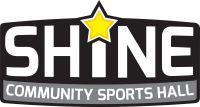 Shine Community Sports Hall
Activity Details
These popular sessions offer adult participants a sociable and positive experience and are lead by Shine's friendly and enthusiastic fitness instructors! Using contemporary music these 1 hour sessions are designed to increase fat loss, tone muscle and improve cardio-respiratory system through a circuit style session. The instructors are experienced in ensuring everyone benefits from the session, whether you are a beginner or a seasoned fitness junkie!
Child Supervision
Shine are very child friendly and you are welcome to bring your children along at no extra charge. Shine Staff will provide an area in the Sports Hall where we will run some activities to keep them entertained! However we do understand that some children would rather be close to their mum and have no problem if they are joining in with the class.
Please be aware that your children remain your responsibility at all times.
We are unable to accept Childcare vouchers for this session.
Can't find what you're looking for?
Take a look at our FAQ or get in touch with any questions