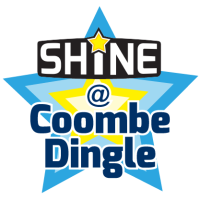 Shine are proud to be running our new 4 days Active Leaders Workshop which provides a positive introduction for children aged 12-14 years into sports coaching. This course provides an ideal opportunity for children of secondary school age to make good use of 4 days of their summer holiday to develop their leadership and life skills through activity, leading to improved employability and self-confidence.
The course has no pass/fail. All evidence of approach, attitude, delivery, engagement and performance is collected during the sessions by the experienced trainer, to provide the participant with an individual written reference and enhance their personal statements.
The course will be run by Barry, an exceptional coach whos qualifications include:
FA Youth Award and UEFA B qualified coach
Bristol City Academy Coach
Tutor and assessor for sports education
Accomplished coach and focus on individual pathways and career development
Experienced in educational settings, mentoring children and young adults.
Shine are the Active Leaders Recognised Partner for Bristol, South Gloucestershire and North Somerset.
Children are allowed to bring phones but they will be restricted to use in breaks and lunchtime.
Venue: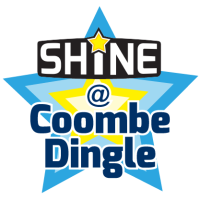 Coombe Dingle Sports Complex, Coombe Lane, BS9 2BJ
View on map
Dates:
Mon 22 Aug 2022 - Thu 25 Aug 2022
Eligibility:
Open to children from any school
Essential kit:
Clothing that are appropriate for the chosen activity (based indoors and outdoors)

Lunch/snacks/drinks (excluding nut products)
Activity Information
This nationally recognised 4 day workshop is specifically designed to inspire children aged 12-14 years who wish to start out on the path to becoming a good coach, whether as a profession or a pastime. The assembled group will engage in a range of activities in theory and practically that simulate various coaching scenarios and settings from the perspective of the coach and also the participant. An example of the content covered:
An energetic and practical week playing lots of new games and learning how to lead fun activity sessions.
Becoming a Junior Active Leader;

What makes a good leader?

Why and how we warm up; create and deliver warm ups

Being safe;

How to make sure there is a safe playing zone

First Aid;

How to help someone who gets hurt, calm and reassuring reactions

Preparing to Lead; Communicating. How to give instructions

Leading; What makes a good leader

Preparing to Lead: Engagement and inclusivity;

How to make sure everyone is included and has fun

Inventing a game or sport;

Learning to make up your own game or sport

Planning a mini event How to plan, lead and think about what could be improved

Leading Running a mini event for younger pupils

Setting up a sport or activity club Evaluating the success of the mini event and planning a regular sport or activity club.
Further Information
Delivering a varied programme in order to achieve the Active Leaders Award. Based both inside in the Club house and outdoor areas at Coombe Dingle, the students will develop a range of new practical skills in a supportive sports coaching environment. The format of the day will be -
09:30 - Introduction and Ice breakers, practical activities and group discussions
11:00 - Observe the coaches
12:00 - Lunch
12:45 - Practical activities, group discussions & delivery

15:00 - Practical review
Travelling to Shine
Shine recommends its customers consider environmentally friendly modes of transport, such as cycling, public transport and walking – when customers are travelling to/from a Shine activity. To encourage a healthy lifestyle, Shine is committed to ensuring that each activity location provides a covered bike shed where children and adults can safely store their bicycles on arrival. For customers choosing public transport, please click on the 'bus' icon below to find further details on local bus routes.
Can't find what you're looking for?
Take a look at our FAQ or get in touch with any questions