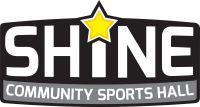 Multi-Sports provides a fun and varied day where each day will include a varity of sports suited to the children booked onto this activity. Whilst the plan of the day will be determined by the children booked onto the day, and of course the weather,
Our intention will be to group the children by age so they play with children in similar age and friend group to ensure they have a great day.
Venue: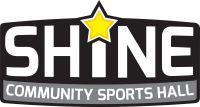 Shine Community Sports Hall
View on map
Age range:
Year 3 - Year 6
Eligibility:
Open to children from any school
Further Information
A typical multi sports day might start with some sports related ice breakers and active warm up games to get the children ready for their day.
Most multi sports days feature athletic disciplines such as 30 metre sprint, hurdles, javelin and shot put, standing long jump. Alongside this, they will take part in various team games which will improve their co-ordination and basic ball skills as well as being lots of fun.
Handball
Athletics
Netball
Dodgeball
Hockey
Soft Ball Cricket
Lacrosse
Badminton
Tennis
We always include the children's favourites such as 'capture the flag'. The variety of activities delivered on any given day are weather dependant but we guarantee a full and fun day for all.
Working Day Options
Shine's extended hours service is called 'Working Day Option'. The service allows working parents/carers the option of an early arrival time from 08.00 and/or a late departure time before 18.00. Children attending the extended hours will be supervised by Shine staff and offered a variety of free play outdoor and indoor activities. The cost and time details are as follows:
Travelling to Shine
Shine recommends its customers consider environmentally friendly modes of transport, such as cycling, public transport and walking – when customers are travelling to/from a Shine activity. To encourage a healthy lifestyle, Shine is committed to ensuring that each activity location provides a covered bike shed where children and adults can safely store their bicycles on arrival. For customers choosing public transport, please click on the 'bus' icon below to find further details on local bus routes.
Can't find what you're looking for?
Take a look at our FAQ or get in touch with any questions